No Added Sugar
The full Fruit Shoot range is free from added sugar. Each bottle of original Fruit Shoot contains about ½ teaspoon of sugar, naturally occurring from real fruit juice. Fruit Shoot Juiced is sweetened only with real fruit and Fruit Shoot Hydro contains zero sugar.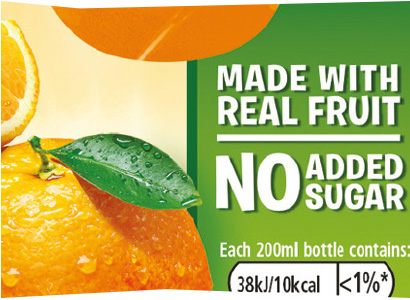 No artificial colours or flavours
Not only are our products free from added sugar, none of our Fruit Shoot variants contain any artificial colours or flavourings.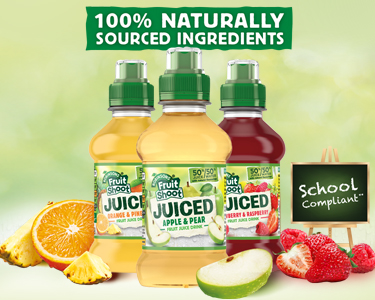 Simply Juice and Water
Every bottle of Fruit Shoot Juiced is made with 50% water and 50% Juice from concentrate to provide the perfect balance of sweetness and refreshment. As it is sweetened only with real fruit it is approved for schools in England, Scotland and Wales as well.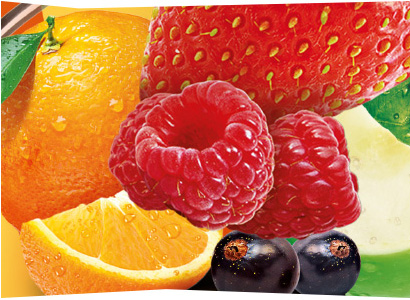 Suitable for Vegetarians
Ok, so it sounds silly, but some drinks aren't suitable for vegetarians. However, we're proud to say that all of our drinks are suitable for vegetarians (and non-vegetarians alike)! If you have any questions about whether Fruit Shoot is suitable for any other dietary needs, please give us a call.